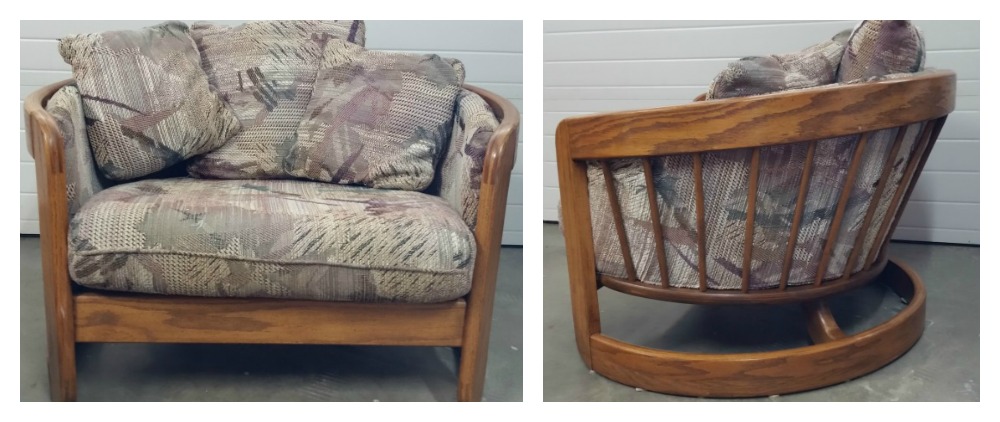 Okay, okay, so I know she doesn't look like much with the dated original fabric, but I fell in love with this beauty on site. The gorgeous lines of the solid Oak bentwood frame made this chair not only virtually indestructible and unique, but beautiful from every angle.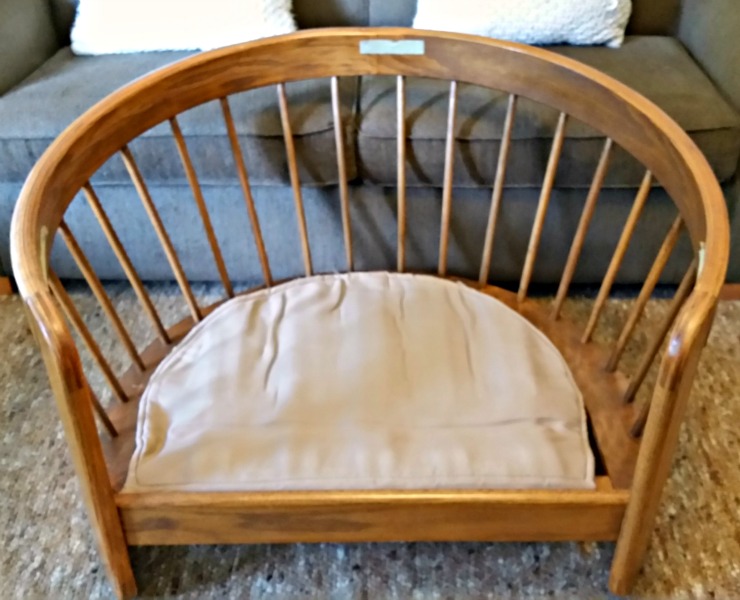 The frame was in great condition and only required a quick vacuum and wipe down.
Now for the fabric. I choose this fabric for a couple of reasons. The first was that it was in the sale bin and the second was because I LOVED IT! I knew this chair was going to require a fare chunk of material so in order to keep costs down I was on the hunt for something less expensive, but good quality. After measuring, I purchased 5 meters of this mid century inspired fabric that would transform the look of this chair entirely. At less than $10.00 a meter and a couple spools of thread, I was out of the fabric store having spent less than 60 bucks.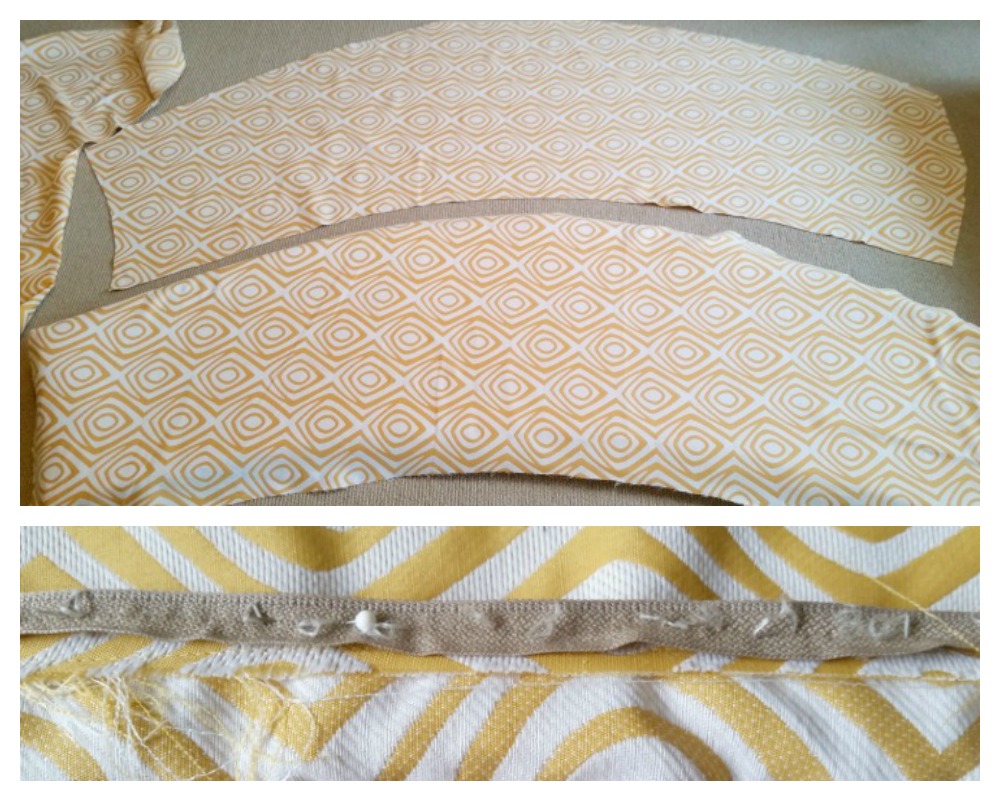 I then used the cushions to mark, cut and sew my new fabric. I typically like to reuse as much as possible, as this not only keeps costs down, but also keeps perfectly usable items out of the rubbish bin. For this reason, I took the time to remove the zippers from the old material and sewed them onto the new fabric. A bit fiddly and time consuming, but a venture that I consider worth taking.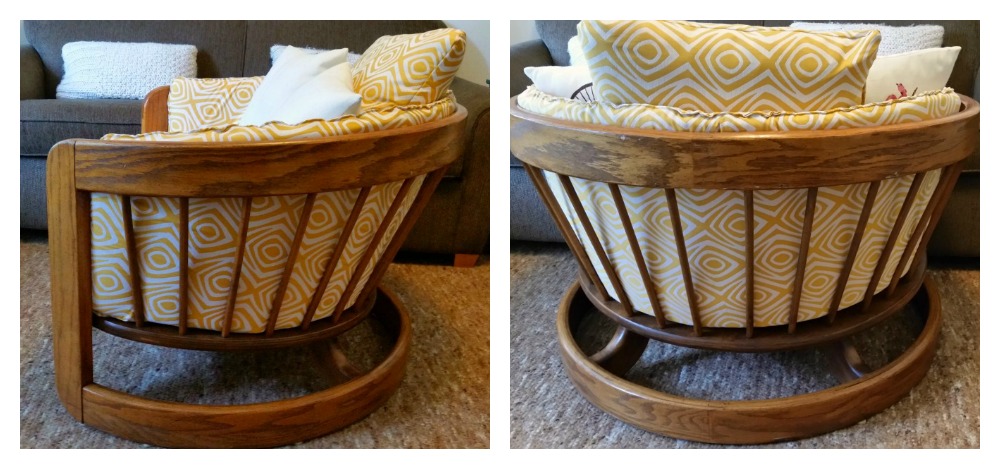 After the main cushions were complete I covered the 3 throw cushions. I decided to offset the pattern by doing the 2 smaller cushions in a creamy white. Super happy with the end result of this chair that would look perfect in an open concept room where it could be viewed from every angle.