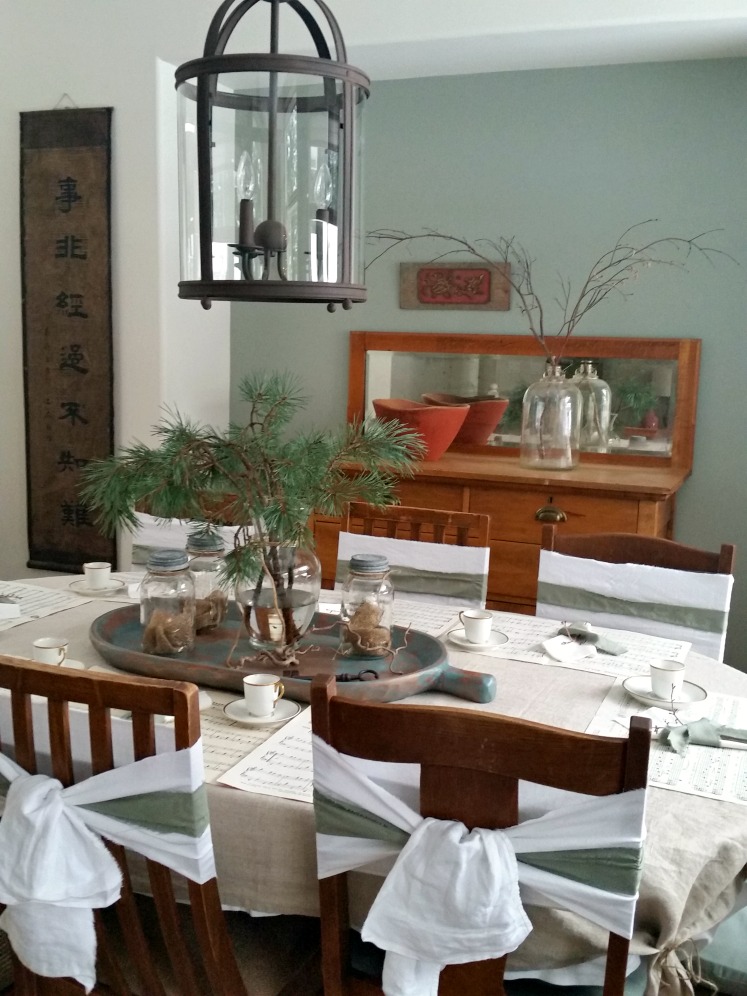 Christmas dinner at my house this year!
Every family has their own Christmas traditions and ours is to share the Christmas Dinner responsibility and not only rotate the hosting household, but also everyone contributes to the meal. Christmas 2016 is my Year to host and in preparation I decorated my table in advance. At a time of the year when spending can peak, I want you to know that I didn't spend a dime on this table setting! I scrounged up pieces from around the house to pull this look together. Pulling in pieces from around the house not only keeps costs down and eliminates waste, but also ensures the look will fit seamlessly with your decor.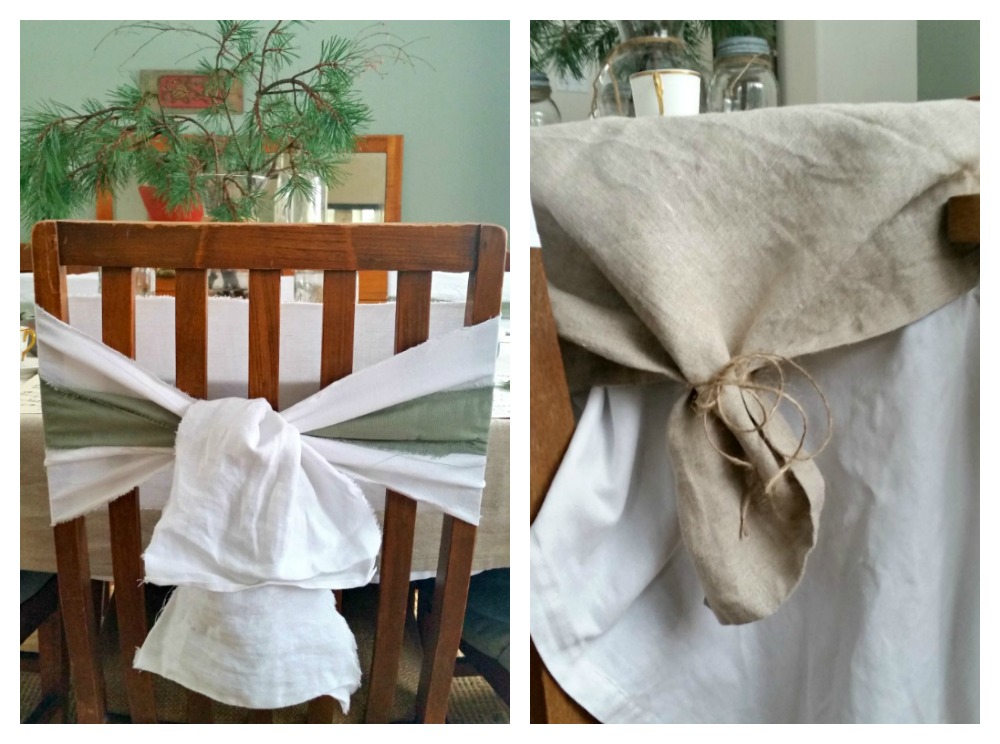 Each chair was adorned with material knotted at the back for a classy, but casual feeling. The two materials used were simply torn in strips then tied around the back of the chair. The table itself was first covered in a white cloth. I didn't have a white tablecloth large enough so I layered two white curtain panels that I use during the summer months outdoors. The top was then covered in a natural linen tablecloth and knotted in each corner with twine for an added detail.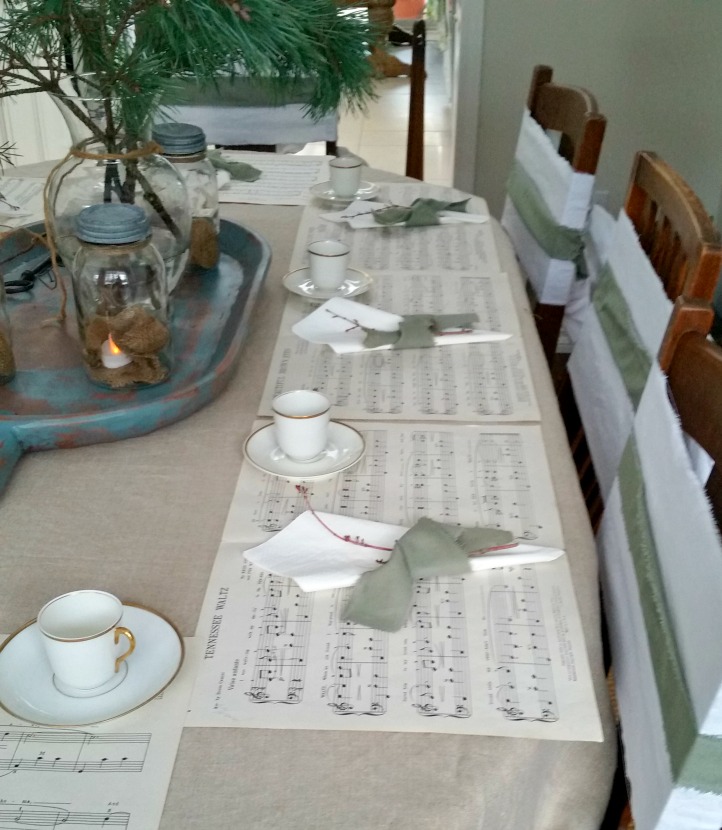 With the tablecloth in place I decided to use old music sheets from the 1950's as the place settings.
Because I was decorating my table well in advance, I didn't want to add cutlery or plates straight away. Instead I prepared napkins by tearing material into strips and tying them around the folded napkin then finished with a little twig.
Each place setting was given a French designed cup and saucer with 18k gold trimmings just to add a little joie de vivre.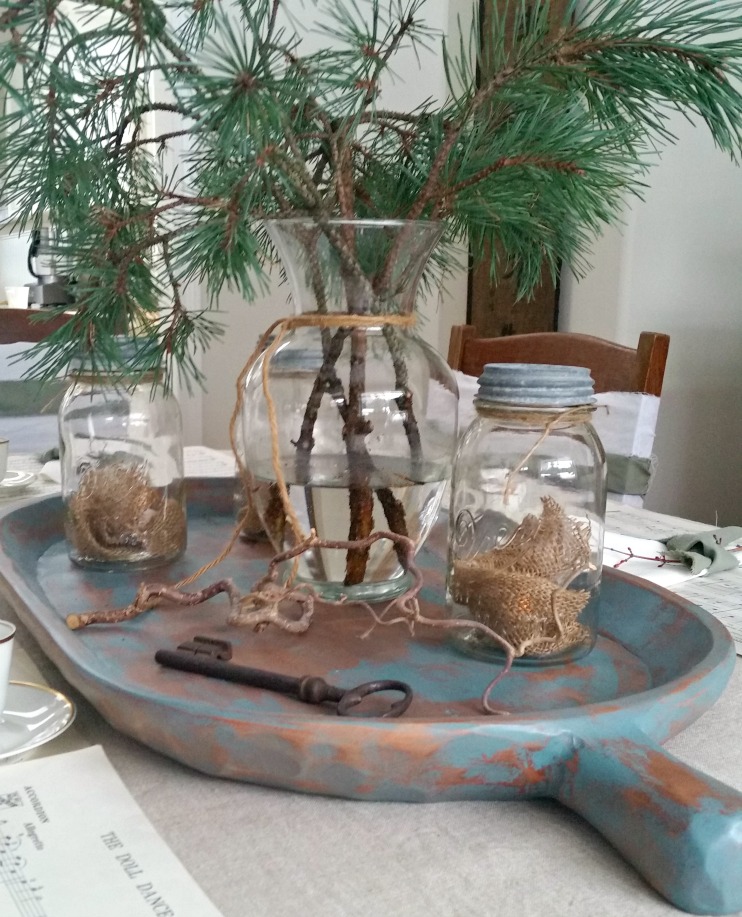 The Christmas table centrepiece in my house would be nothing else but rustically refined. Pine branches in a glass vase wrapped in twine set upon an oversized handscraped distressed wooden tray.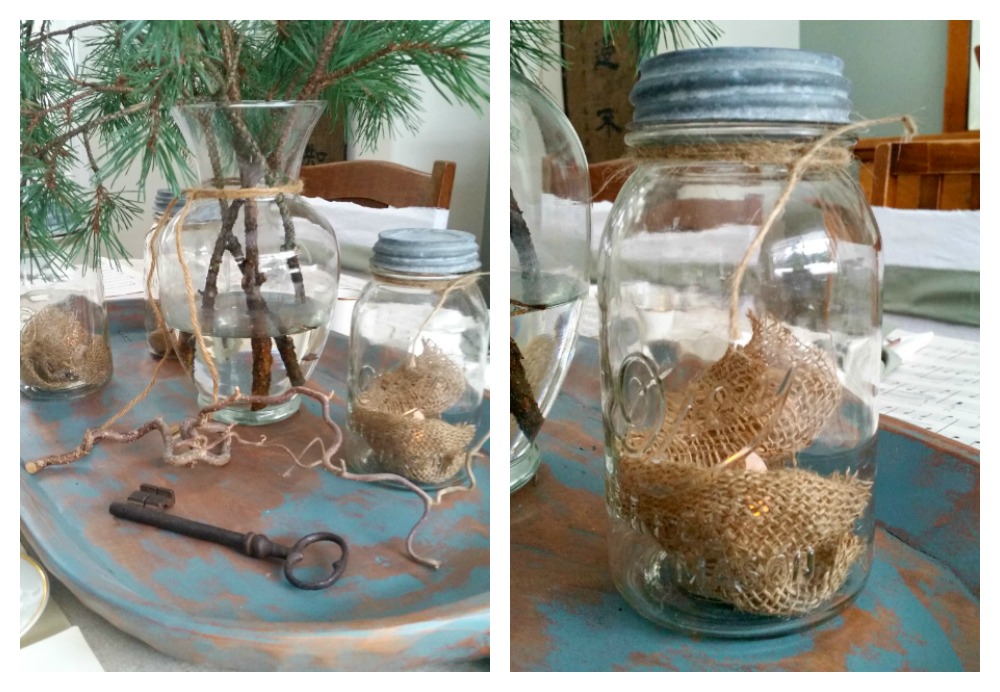 Along with the pine branches in a vase, I added 3 vintage canning jars wrapped in twine and filled with burlap and a flameless tealight candle. A swirly whirly branch adds another natural element and of course an antique castle key that I picked up while travelling through France…just because.
The best thing about setting my table early this year is I get to enjoy it for awhile.
Merry Christmas Everyone. Enjoy everything the holidays have to offer.