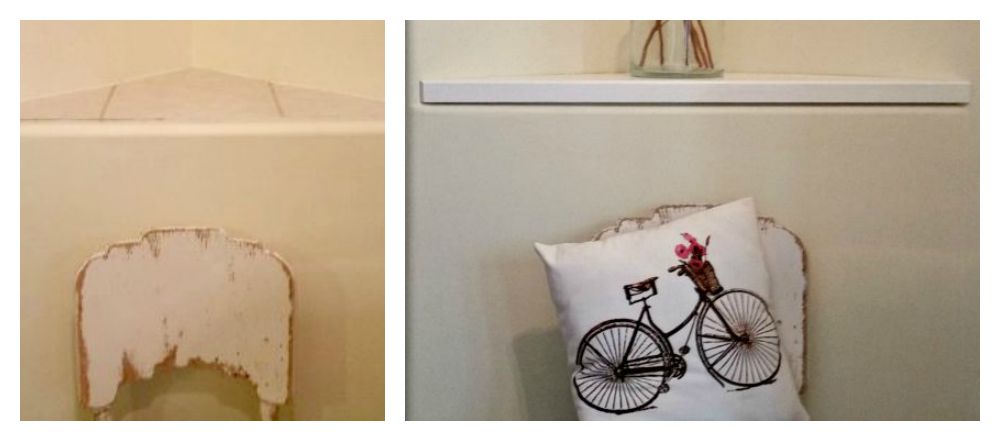 The great thing about my front entry is its size. The down side was the builder grade tile floor which was both blah and slippery. And if it wasn't bad enough that the entire floor and hallway were covered with this same tile, they also carried it onto the built-in corner shelf. Fortunately, we have made many changes to the front entry and the flooring was one of them. Of course, once we put hardwood flooring in, the unsightly tile shelf stuck out even more. So…it was time for change!
As usual, I wanted an easy and affordable solution to this problem. So, instead of smashing the tile or cutting it out and refinishing, I decided to put a cap on it.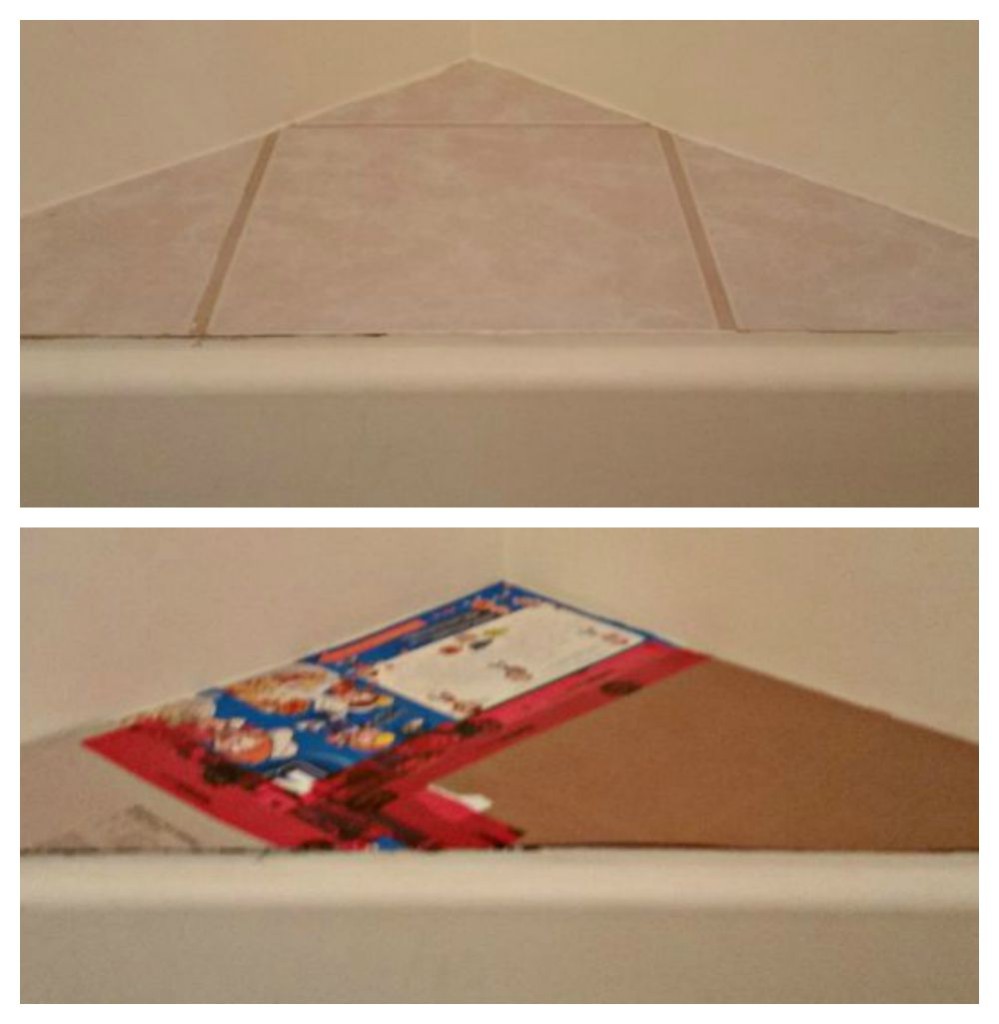 First we began by making a template of the shelf using a piece of scrap cardboard.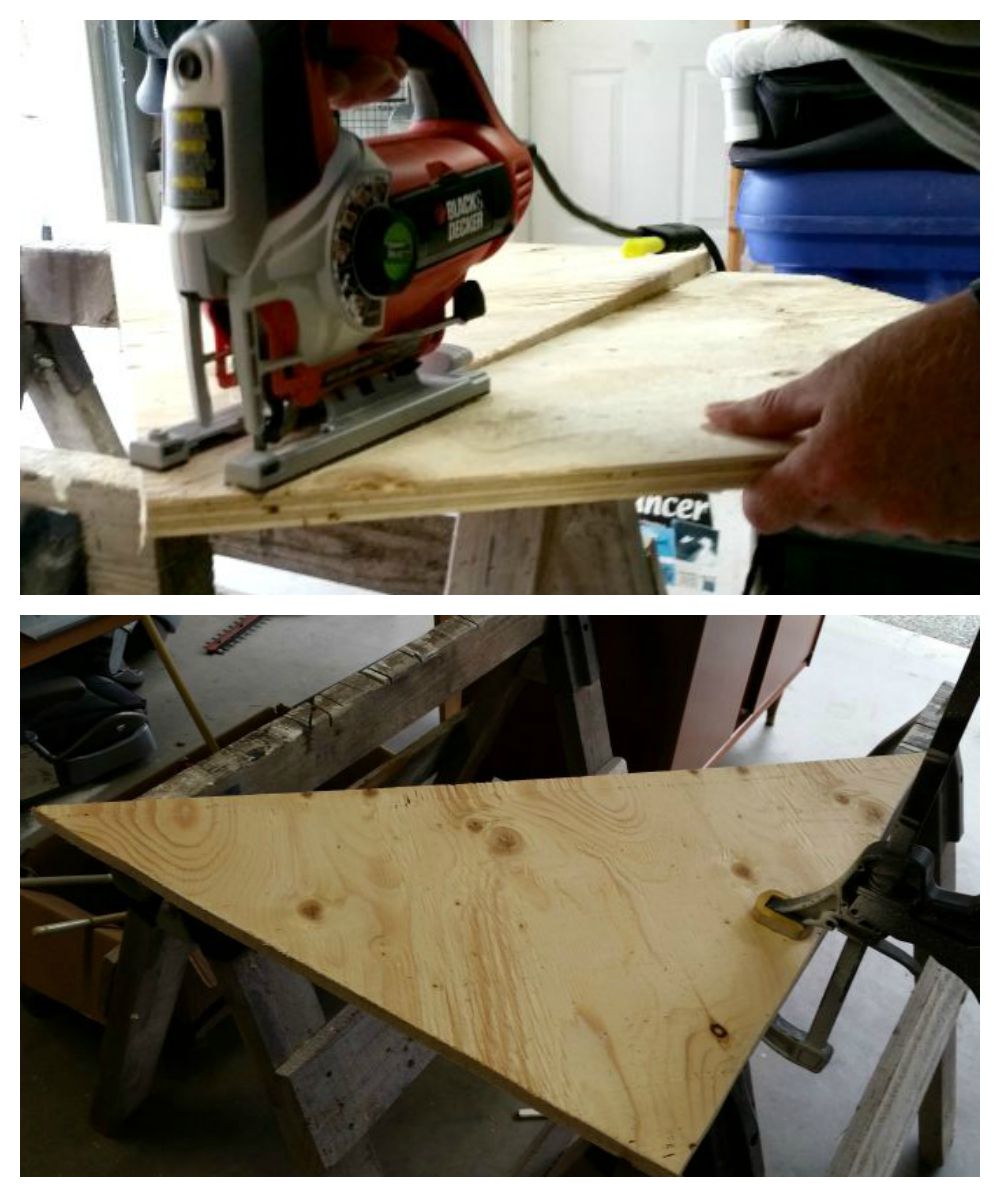 We then used the template to cut a piece of plywood to the exact dimensions of the surface of the corner shelf.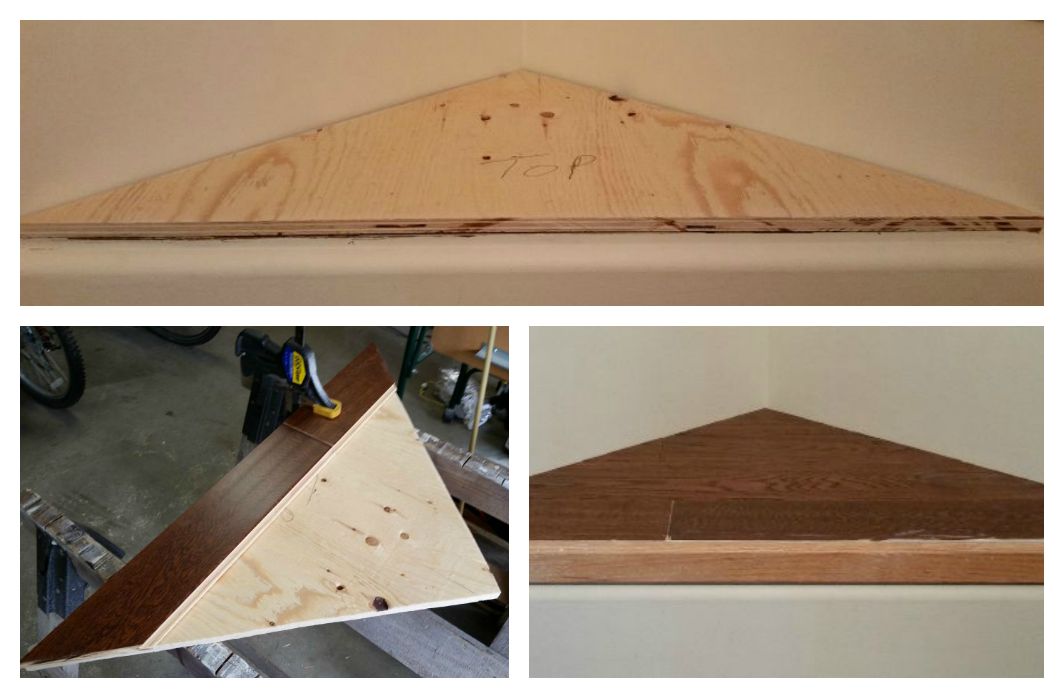 Once we ensured the size was spot on, we covered the plywood with some leftover hardwood flooring (same flooring that was used in the front entry) using clamps to hold the wood in place until the glue dried. We then added a trim piece to the front edge. I knew I was painting the cap so no need to match wood types, we just grabbed a piece from the scrap wood pile in the garage.
After the glue was dry, I painted the shelf to match the trim which was done in Benjamin Moore's Cloud White in a semi-gloss so it would be both durable and washable.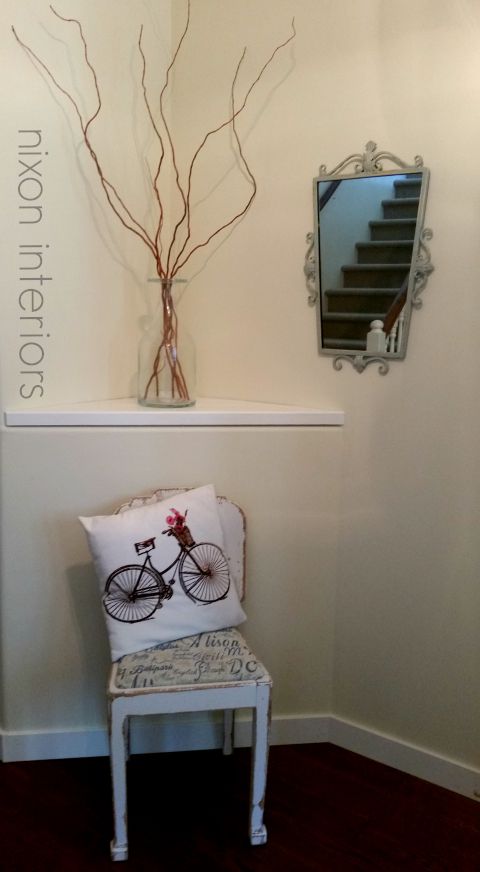 Quick, cheap and easy way to cover a tiled corner shelf. The end result…LOVE IT!