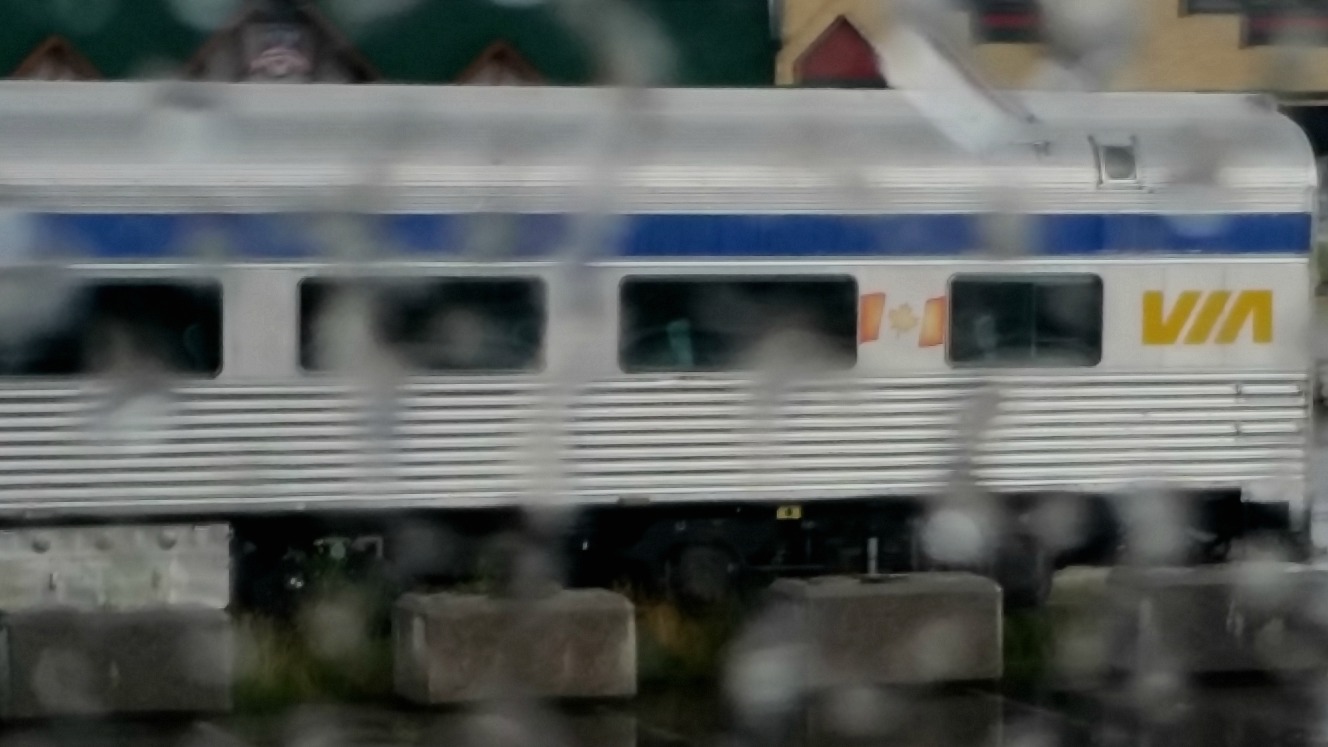 When I was a kid living in Vernon, we traveled by train quite frequently to visit family in Calgary. The absolute best way to travel I thought, as my brother and I could run up and down the cars creating havoc as small children sometimes do. Good Times! Then, somewhere along the line everything changed and taking the train became a thing of the past. That was until and few years ago when my husband and I were traveling home from Saskatoon and decided to spend a couple of days on the train.
One train ride and we were hooked!
For our first trip we had our own personal cabin which consisted of a couple of bunks, which folded down at night and up during the day to create space for seats, a sink and a toilet.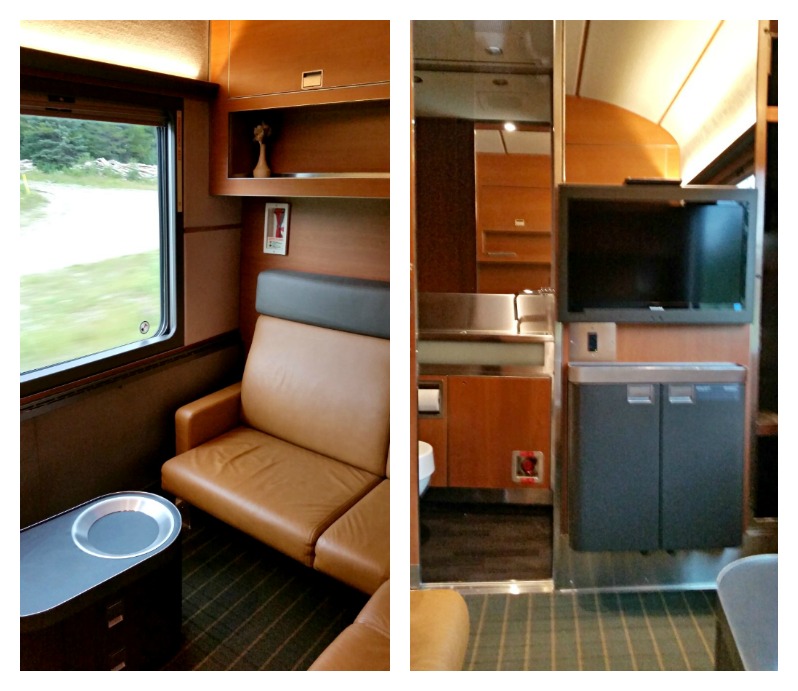 This is a pic of a First Class cabin. Absolutely, a refined way to travel. The L shaped sofa would be folded down at night to create a bed. These luxurious cabins are complete with a fully equipped 3 piece bathroom and TV, while the Second Class cabins are smaller, no TV or shower and more simplistic. There are showers to use on the train for those of us not traveling in First Class.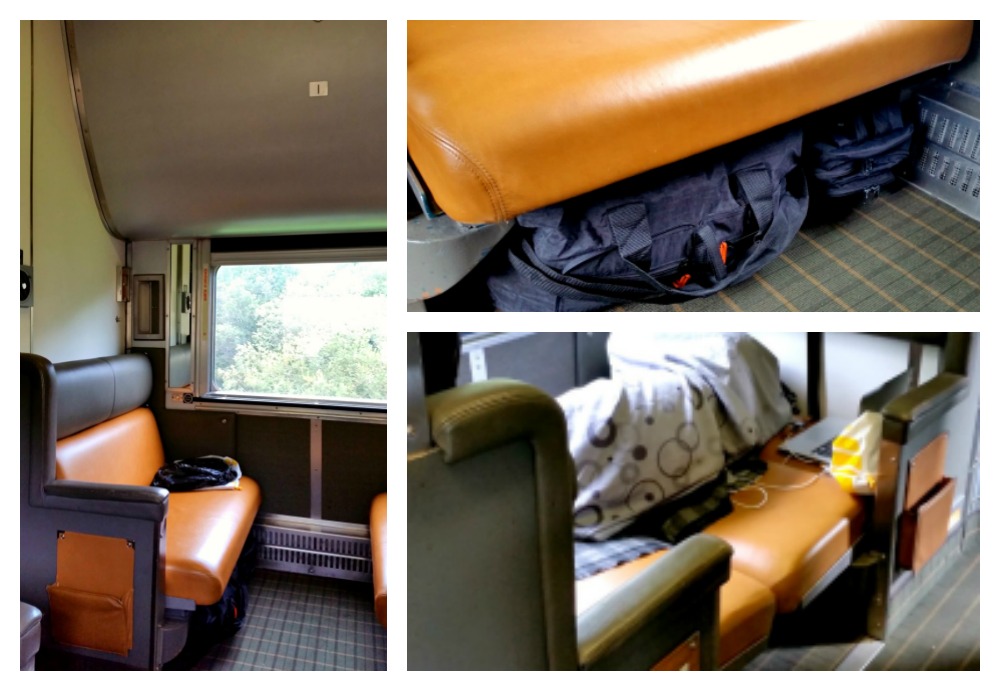 This past summer we traveled home from Saskatoon by train again, but this time with our two kids. Instead of two cabins, we booked four Bunks. The pictures above show the bunk situation. During the day they are folded up to create head space and seats, while at night they fold down with an extra mattress on top for comfort and concealed behind heavy drapes that snap shut for privacy. Upper bunks are reached by a small ladder so consider this if you have mobility issues. We had both the upper and lower bunks booked so all the seats were ours. During the day the seats are easily slipped down so you can have a quick cat nap if you like. Also notice the space under the seat for luggage storage.
After this type of arrangement, your next step is a seat in economy class, but in economy, you lose the use of the dining car. 
Before you book your train ride, you must check out the last minute deals that come out every Tuesday on http://Via Rail Tuesday Deals. This is where we purchased all of our tickets and managed to save a bit of cashola.
Here's What to Expect When you get on Board the Train.
If boarding at night or late evening like we did in Saskatoon, don't worry, your car attendant will greet you, help with your luggage and show you to your quarters. The beds will already be made up with a pillow that is adorned with a chocolate treat and a complimentary shower bag. If your not quite ready to hit the sack, there are plenty of places to hang out and enjoy the ride.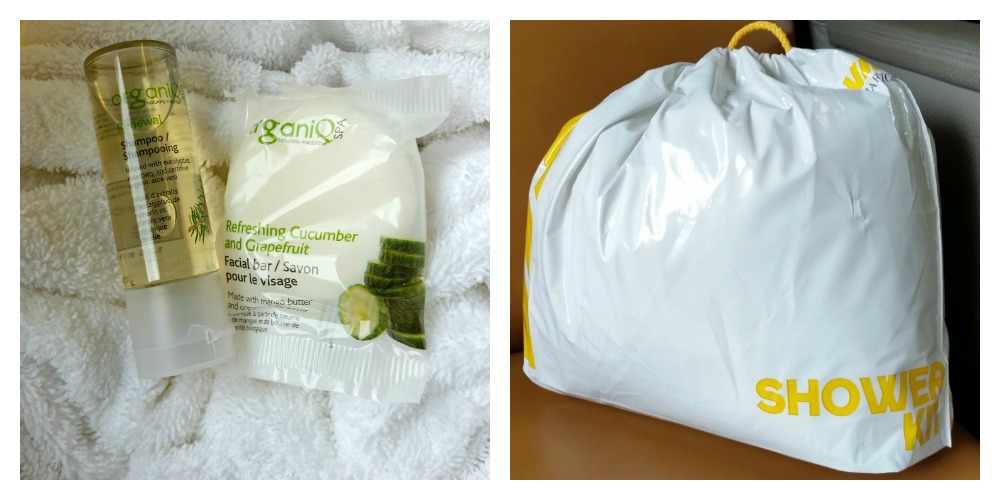 After a cozy sleep in your bunk, and a quick freshening up in the morning you can head to the dining car for brunch. This is also when you will book your time for dinner that evening. Meals on the train are fabulous with a great variety to suit many dietary needs.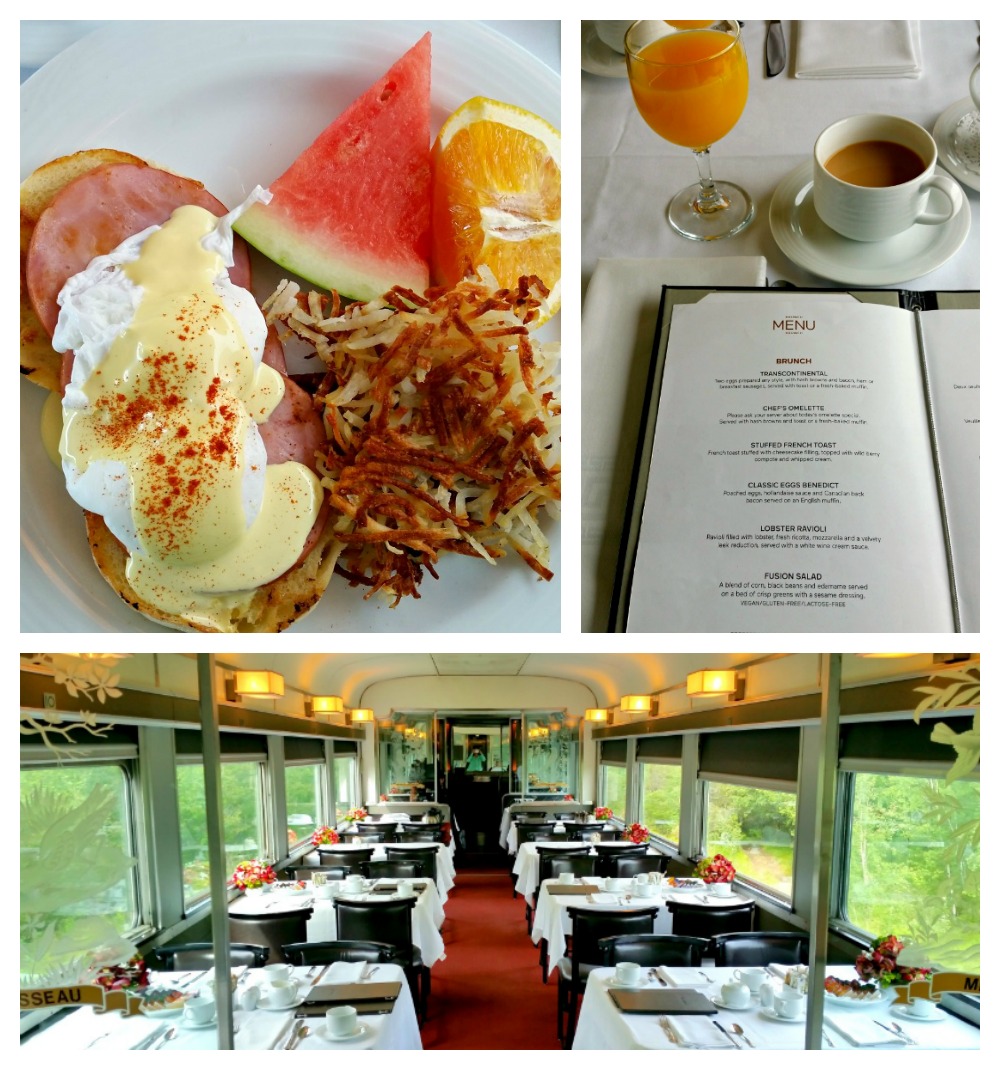 If you feel like just a quick snack early and prefer to wait for a later brunch, muffins, snacks and drink are available throughout the day in one of the lounging cars.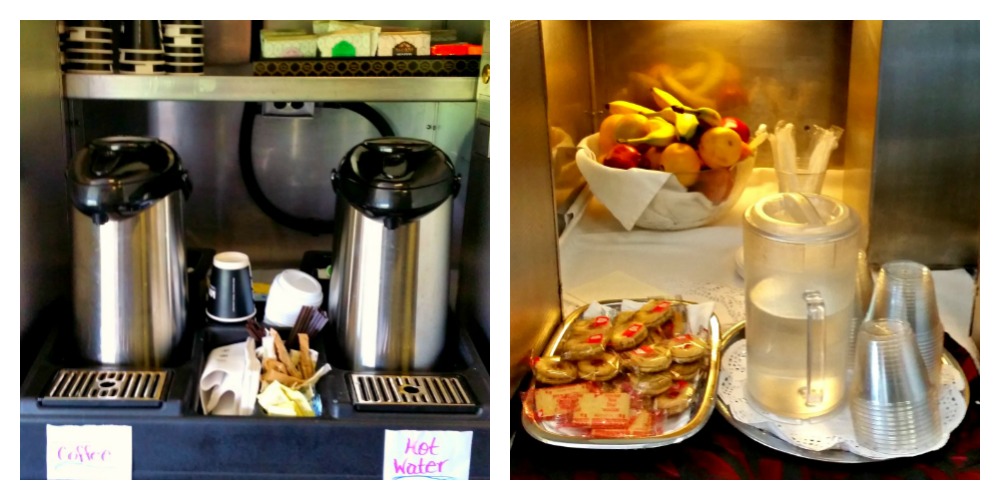 To stay entertained while traveling, you can enjoy the view from the observation car,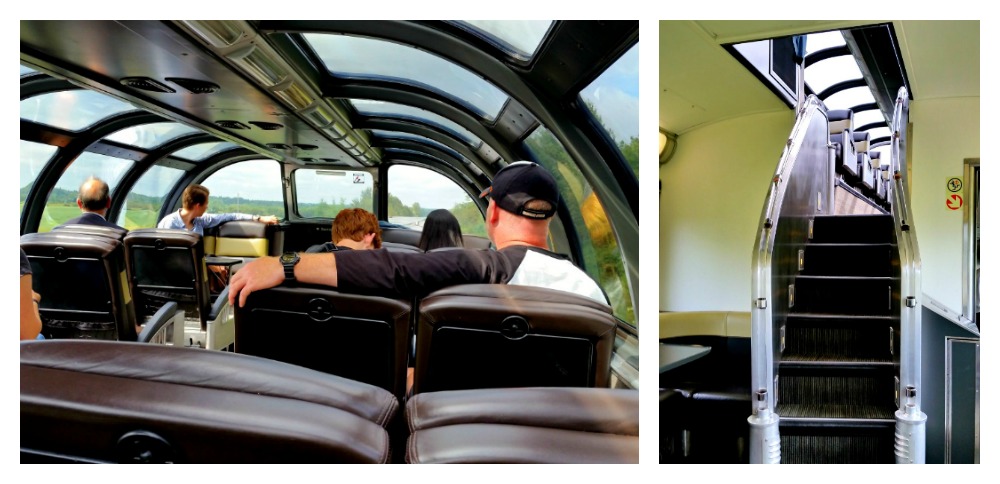 play some complimentary board games in one of the lounging cars,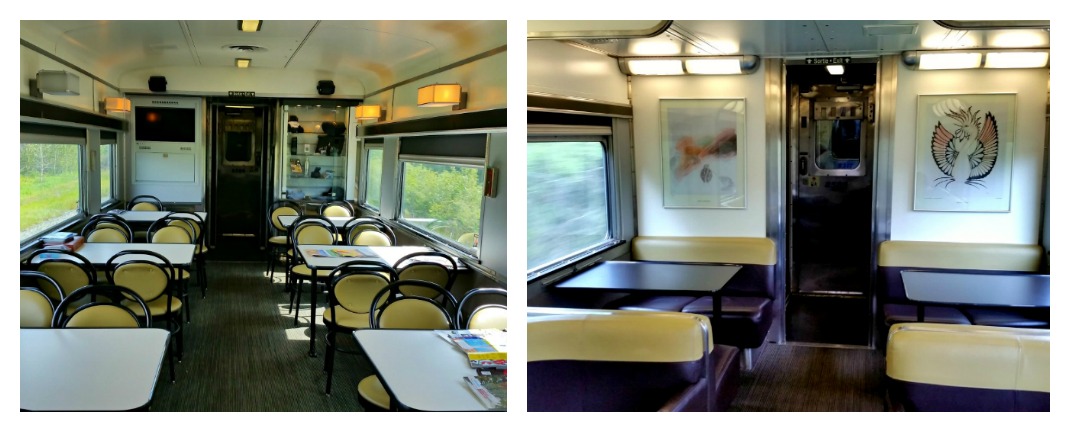 enjoy live music performed by various entertainers or take in a wine tasting.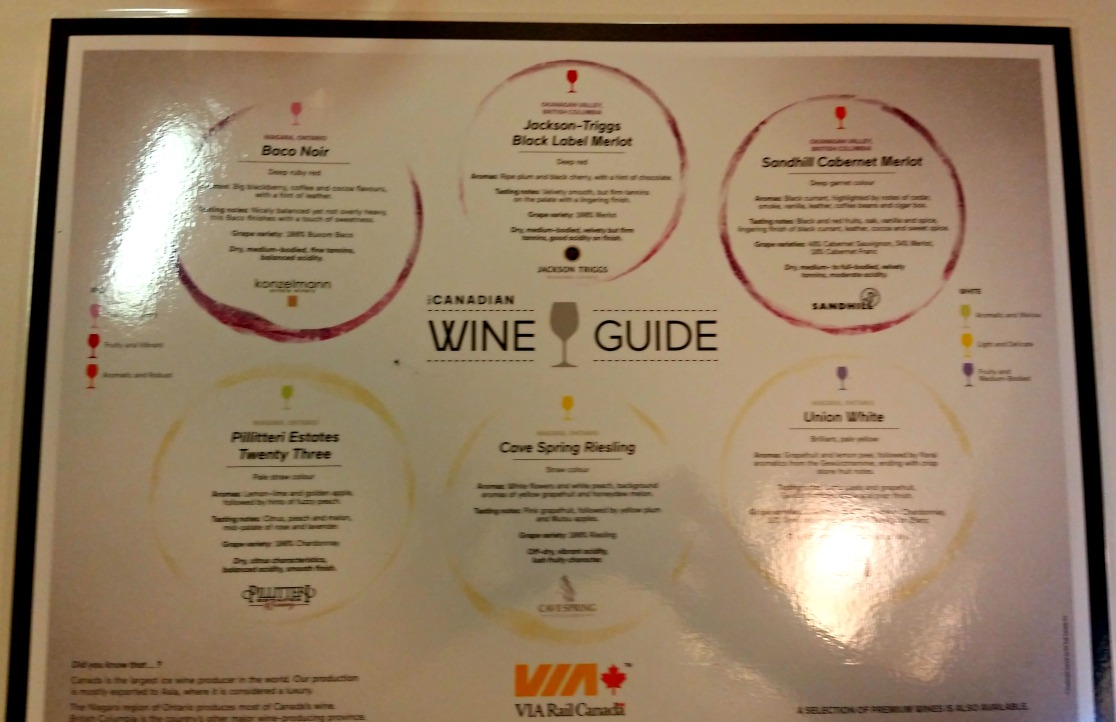 Of course you can always hang out in the bar car, have a drink and socialize while charging your electronics. Keep in mind alcohol is not included in your fare so have some cash on hand if you wish to indulge.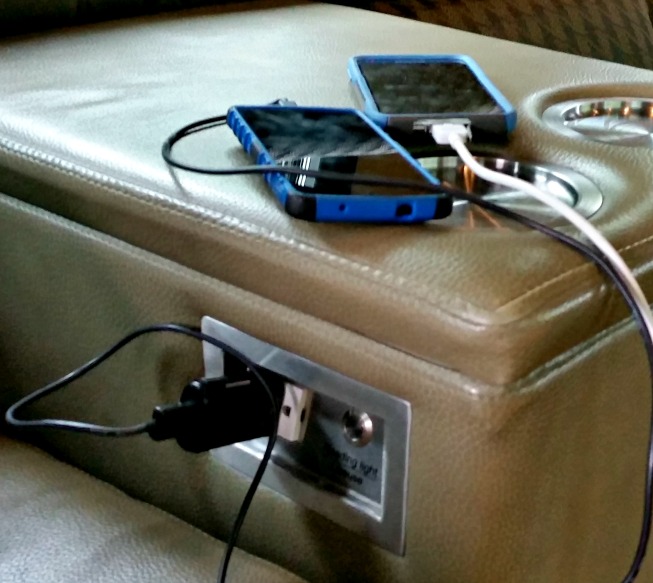 A completely stress free way to travel while still taking in the beautiful countryside that Canada has to offer.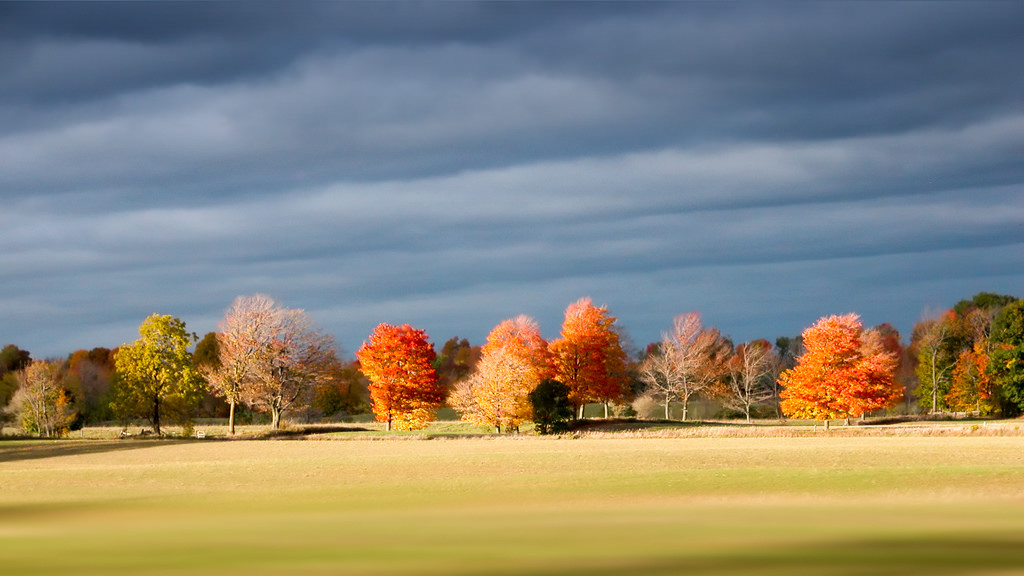 Image Courtesy of flickr